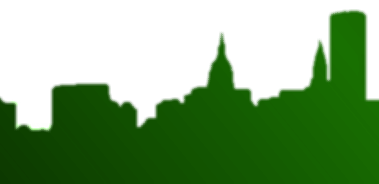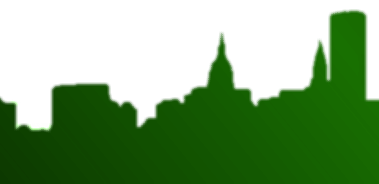 Copyright © 2014 by "PRAGUE BUDGET"

Vrchlickeho 4 , Praha 5
Czech Republic 15000
Tel: +420 702 669 696
40 MAIN SITES AND TOPICS IN ONE DAY!





Tour start daily at: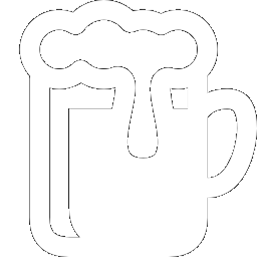 1Hour river cruise
Lunch
Beer with lunch
1. Loreto Square
2. Castle Town Square
3. Strahov Monastery
4. Schwarzenberg Palace
5. Archbishop's Palace
6. Prague Castle
7. St.Vitus Cathedral
8. St.George Basilica
9. Lobkowicz Palace
10. Rosenberg Palace
11. Neruda Street
12. Wallenstein Palace
13. St.Thomas Church
14. St.Nicholas Church
15. Infant Jesus of Prague
16. Knights of Malta
17. John Lennon's Wall
18. Kampa island
19. Certovka Canale
20. Charles Bridge
21.Old Town Bidge Tower
22. Royal Route
23. Clementinum
24. Old Town Square
25. Tyn Church
26. Ungelt
27. Carolinum
28. Mozart Theatre
29. Powder Tower
30. Municipal Hall
31. Old Jewish Cemetery
32. Old New Synagogue
33. Jewish Town Hall
34. Jewish Ceremonial Hall
35 Pinkas Synagogue
36. Maisel Synagogue
37. Spanish Synagoge
38. Prague Cubism
39. Franz Kafka House
40. Paris street
Prague Castle Town
Lasser Town
Old Town
Jewish Town
The visit of the Prague Castle interiors is possible upon request and for additional 300 CZK to see interiors of St. Vitus Cathedral, St. George Basilica, Old Royal Palace, Golden Lane. Talk to your guide about this option. This service is possible only if the majority of group agrees with the conditions
For only: 1200 CZK
Additional fee 100 CZK will be charged for transportation back to your hotel.This service need to be requested to your tour guide as soon as possible immediately at the beginning of the tour.
(read Terms and Conditions)
We suggest reserving your tour at least,one day in advance!
Castle interior:
Drop off :
Castle interior:
Drop off :
GUIDED WITH PASSION BY CERTIFIED TOUR GUIDES!
All Rights reserved E-Mail: info@praguebudget.com
WITH CERTIFIED TOURIST GUIDES
All Rights reserved E-Mail: info@praguebudget.com
Tel: +420 702 669 696 / 721 044 800
Castle visit
4Hours walk
Free pickup


Lunch and refreshments on the boat in price
Experience 3 tours in 1 day

Visit both banks of the Vltava River



Entertaining for the entire day

See the entire historical Prague in one day only
Would you still like to try the local beer ?
Why choose our tour? .....
..or meet a local guide to give you a tour?
Do you have limited time and are on a budget?



.have a traditional lunch or even take a boat trip ?


Do you think that it would take too much time and money?
It doesn´t have to! We are also on a BUDGET!

Terms and conditions:

**90% of all tours are guided in one and your chosen language, except if there are less than 4 pax in one group and tour would be cancelled. In this case we create a small bilingual group where are a maximum
of 12 pax together.
We guarantee every day English tour, tours in other languages are upon request.
This happens ussually in the winter season.
In Summer are tours guided mostly in one language and we run tours in 6 languages: Russian, German, English, French, Spanish, Italian.
Pick up service is at the hotel loby of all partner hotels or apartments upon request.
Agreed pick up time and place must be respected.
Missed pick up is not the reason for a money refund.
The start of the tour is not identical with the departure from your hotel.
Pick up time given by us depends on the traffic situation in Prague and hotel location.
The possible delay of the pick up service is not a matter of refundation.
Please note that any special request must be raised at the beginning of the tour.
Most of the tours end in the center of the city.
Any complaints must be raised immediately with either the tour guide or at our number +420 702 669 696, or with a sale asistent at the selling point ( mostly hotel desk ).
Complaints raised retrospectively will not be accepted.
Customers are obliged to stay with their group and the guide. Separation from the group can result in being left behind and will be at customers expenses.
Please note that programs and prices are subject to alteration. No refund for tickets not used. We are not responsible for any items left behind on the bus, in the restaurant or on the boat.
Discount for groups.
Children : free of charge up to 3 years, child rate is 800 CZK up to 10 years,
Student price is 1100 CZK up to 26 years ( valid Isic card must be presented)
Seniors over 65 years has a price 1100 CZK, valid ID must be presented.
Cancellation conditions: Free cancellation 24 hours in advance.
1.


2.



3.

4.
5.
6.
7.
8.
9.
10.

11.
12.

13.
14.

15.
1.





2.






3.



4.

5.

6.

7.

8.

9.
10.



11.

12.



13.




14.
15.
Additional fee 100 CZK will be charged for transportation back to your hotel.This service need to be requested to your tour guide as soon as possible immediately at the beginning of the tour.
(read Terms and Conditions)
Professional guide service
Surcharge service delivery to your
hotel upon request available
Longstanding experience in the field





Stopping at the best picture points

Time for a conversation with a guide